Governance
Interface is a not for profit organisation, run by the founder and director Alannah Robins and reporting to a board.
Jill Murray is Interface's producer and is responsible for programme management.
ALANNAH ROBINS
Artistic director of Interface Alannah Robins is a graduate of the NCAD and has an interdisciplinary artistic practice. She has won several commissions and awards for her artwork, including a public commission for the Waterford Institute of Technology, Tyresö Kulturstipendium and Helge Axe:son stipend. Recent exhibitions include Behold, Altan Klamovka, Prague 2022; Spirit, Oblastni Galleri Liberec 2021; Carrying the Songs, Detroit Stockholm; The Half Light, Pasaj, Istanbul 2016 and Bach in the Water, with Cecilia Josefson, Galleri CC, Malmö (all 2016), also Púca in the Machine, Mermaid Arts Centre, Bray 2022; the Royal Hibernian Academy, Dublin, London's Dialogue Cultural Space and in Sweden, in Tegen2, Detroit Stockholm and Kiruna Stadshus. Her work is found in collections including the Museum of European Art, Oblastni Galleri Liberec, Czech Republic. She is the founder and director of Interface residency and studio. www.alannahrobins.com
JILL MURRAY
Jill Murray is a freelance producer working in theatre, dance and visual art in Galway. She is the General Manager with Galway Dance Project and producer at Brú Theatre, a bilingual theatre company which she founded in 2018 with theatre maker, writer and performer James Riordan.
Jill worked across a range of international and European projects for Galway's designation as European Capital of Culture; including Galway Moves, a collaborative dance project with Dansnest, Echoes Of Calling-Encounter, an International collaboration with ALB Japan and Áras Éanna, Inis Oirr, as well as supporting The Streets are Ours, a participatory dance project produced by Baboró International Arts Festival for Children in collaboration with Galway Dance Project and Arch 8. She has produced work for Galway Theatre Festival, Galway International Arts Festival, Cairde Arts Festival, Féile Traidphicnic, Baboró International Arts Festival for Children and the Mick Lally Theatre. Jill produced the schools performances of Tom Murphy's On the Outside for Druid Theatre Company in 2020, this initiative was part of Druid's Galway 2020 project, and was part of a wider education strand which went on to win a Business to Arts Award for Best Small Sponsorship.
She produced Galway Arts Centres presentation of the Turner winning Array Collective's The Druithaib's Ball in Summer 2022.
Jill is a producer with field:arts, an alumni of Irish Theatre's Institute's ELEVATOR programme and is a current participant on Agents of Change, a professional development programme funded by the Arts Council's Invitation to Collaboration Scheme, and is being managed by Irish Theatre Institute, Galway city and county councils and Roscommon County Council.
Jill has worked with the many of Galway's leading arts organisations and festivals, Town Hall Theatre, Druid Theatre, The Galway Arts Centre, Cúirt International Festival of Literature, Decadent Theatre Company and Macnas.
THE BOARD
John Sweeney is a Clifden based business man with extensive and diverse business interests throughout Ireland.
Emer Joyce is a partner in James B Joyce with extensive experience as a solicitor and notary public.
The Director General of Irish Venture Capital Association, Sarah Jane Larkin is an experienced Executive and Board Member with ten years International experience in Healthcare. Track record in Business Unit Management, Marketing, Business Development, Strategy Formation and Execution. Executive MBA.
Dolores Lyne is a visual artist with over 30 years of professional experience. Public collections include OPW, Arts Council of Ireland, Bank of Ireland, Irish Writers Museum, Galway City & County Collections, Tipperary county council & NUI Galway.
Stephen O Callaghan has over twenty years' experience of product and software
development, knowledge and change management and financial system development.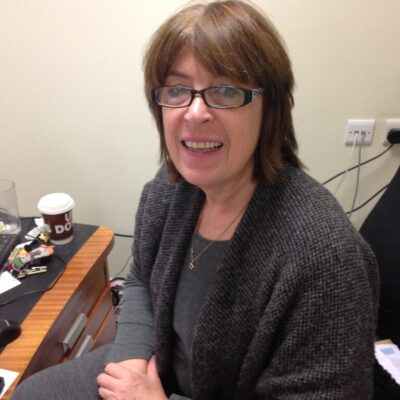 Share: